DREAM FLY 'DREAMS FIN' AT THE SKY OF USA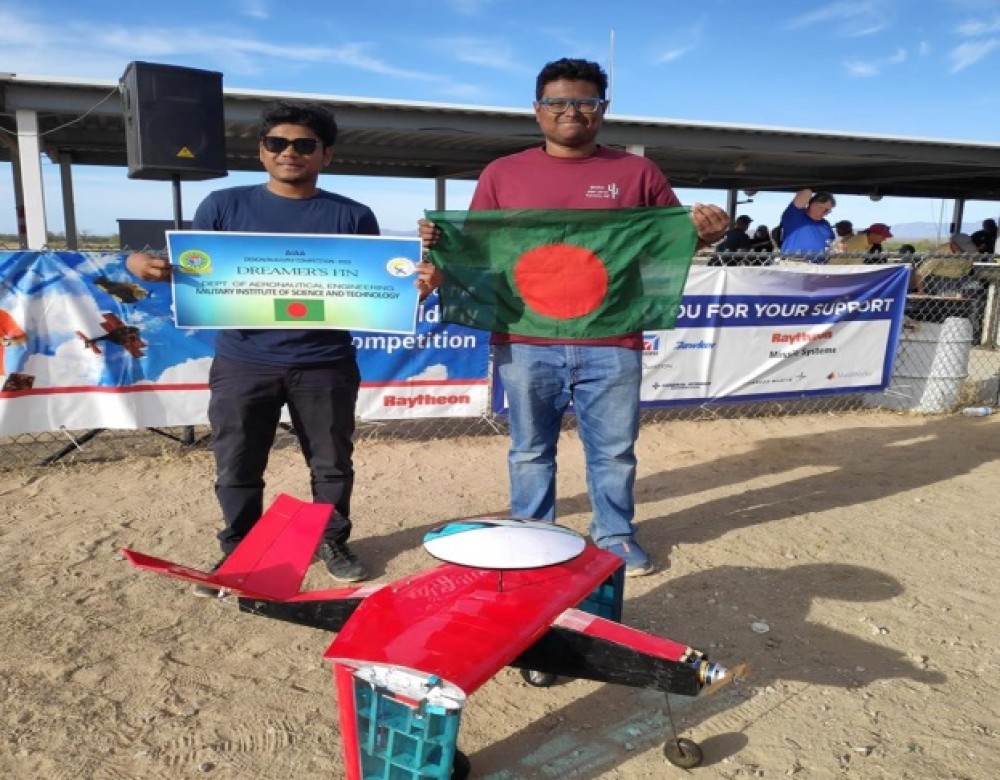 A team from MIST named Dreams Fin participated in America Institute of Aeronautics and astronautics (AIAA) Design Build Fly (DBF) Competition 2019 which was held at Tucson, Arizona, USA FROM 11 to 14 April 2019. Two students from AE Department of MIST named Taimum Al Nafis and Sajjid Hasan Asif took part in the Competition in Arizona , USA.
For this competition the students of MIST fabricated a remote controlled aircraft utilizing Brushless Motor, DC Motor, Servo, Propeller, Arduino, Motor Control, Motor Driver, Transmitter, Receiver etc.